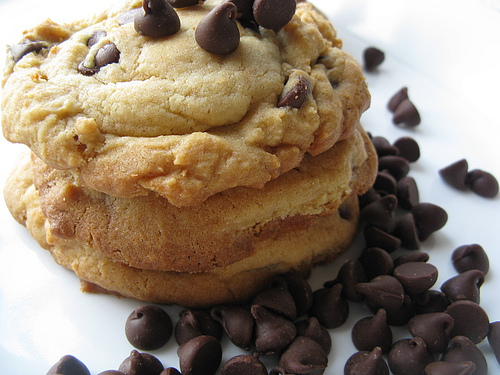 There's a reason why Monica strives to identify the mystery behind Phoebe's grandmother's cookie recipe for days during an episode of
Friends
: they are heavenly! Lucky for us, the secret is revealed at the end of the show. The seemingly obscure recipe is the genius handiwork of none other than Nestle Tollhouse, so it is on the back of the yellow chocolate-chip bag that we all know and love.
I am not saying that the convenience of the slice-and-bake variety aren't handy and pretty good, but there is something about a chocolate chip cookie made from scratch that is just, well, delicious.
So, if you have an hour to invest in creating a classic, this is the recipe to choose.
Try not to eat 5 dozen cookie's worth of uncooked dough in one sitting!